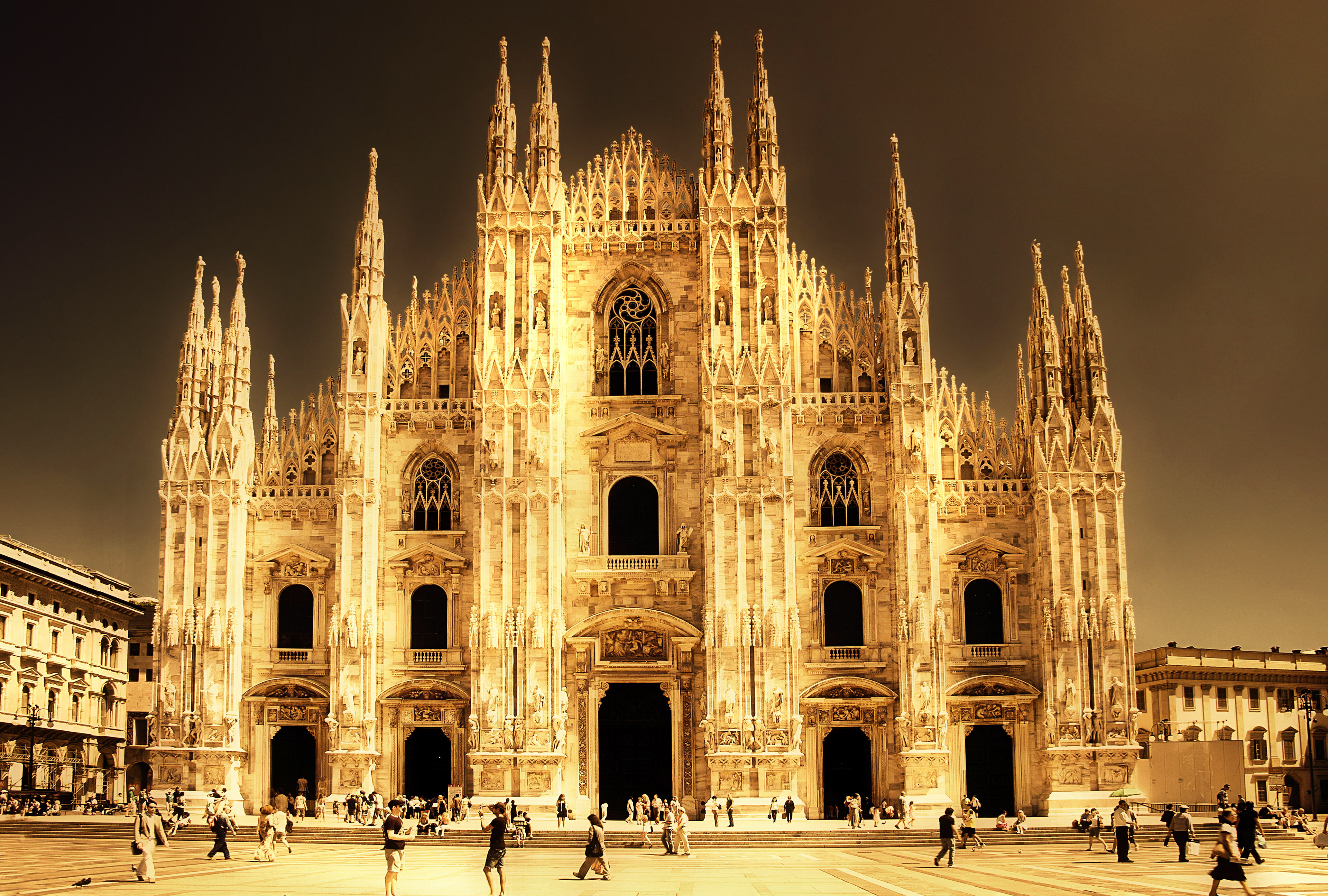 Empire Di Milan logo is created in June 2016 by Mariam Sliem ,It is a part of a Graduation project for the Interior Designer  Soha Ali  in Interior Design graduation semester at the highter Institute of Applied Arts at 6 October city .

The aim of this project is a Tourist village inspierd by Milan Cathedral. 
Milan Cathedral is the cathedral church of Milan, Italy. Empire di milan village located at Al Sokhna , Egypt .